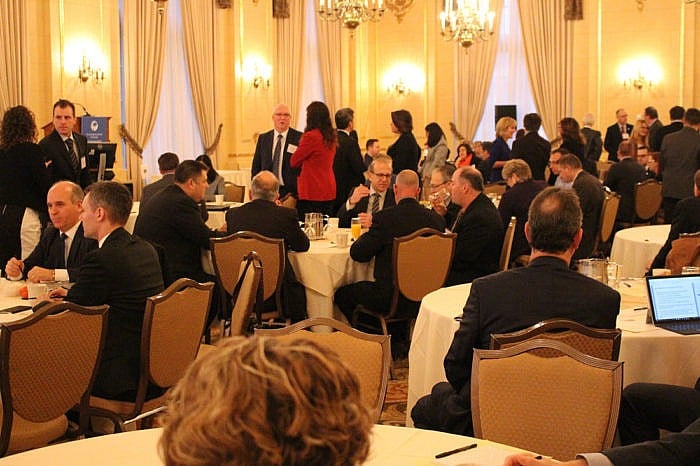 There's nothing more critical to business planning than evidence-based forecasts – and there's few organizations who turn data into reliable prognostications like the Conference Board of Canada. Their solid reputation is one of the reasons the annual Western Business Outlook Conference (coming to Winnipeg on Tuesday, November 7) is such an in-demand event.
Need further convincing to purchase your ticket? We convinced CBoC Executive Director Bruce Leslie to share a sneak peek of what this year's attendees can expect.
The Winnipeg Chamber: What responses did you hear from attendees of last year's conference?
Bruce Leslie: Overall the past three years the response from attendees has been overwhelmingly positive with many comments about the depth and breadth of the presentations, the quality of the venue and the networking opportunities were all noted as positives. Delegates have returned year after year and continue to rate the program very highly.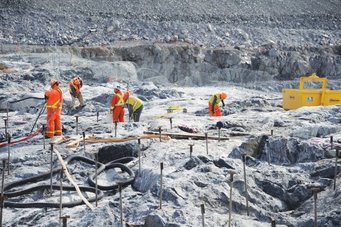 WC: Last year you noted poor job creation numbers in Manitoba hurting overall economic performance. How has Manitoba responded since then?
BL: Job creation has recovered strongly so far in 2017. Aside from manufacturing, the leaders in employment growth this year will be construction, wholesale and retail trade, transportation and warehousing and finance, insurance and real estate.
Employment in finance, insurance and real estate likely benefitted from increased activity in the residential market, with housing starts soaring this year and residential investment spiking.
Employment in the construction industry was largely in part due to peek activity in the construction phase of the Keeyask Hydroelectric Generating Station. It is set to decline 8.7 per cent in 2018 as the project winds down and housing starts drop to more normal levels.
Employment in transportation and warehousing also jumped this year, in large part due to increased activity in the primary sector that demanded transport and storage of equipment and products. The industry is forecast to shed jobs for the next consecutive 4 years, beginning in 2018.
Employment growth will average 0.5 per cent from 2018 – 2021, as the combination of temporary positive factors from 2017 wind down and several metal mines reach the end of their lives.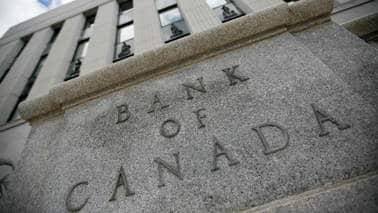 WC: How will Manitoba's economy respond to an increasing interest rate?
BL: Manitoba's retail sales growth has been quite strong historically, as has its overall household consumption. Consumers and businesses have been thriving in a decade of record low interest rates.
Low borrowing costs have changed the behaviour of the Canadian consumer; according to Statistics Canada, total household debt reached 174 per cent of disposable income in the first quarter of 2017. In order to service this debt, households currently use around 14.2 per cent of their disposable income per year, a figure that could rise to an all time high of 16.3 per cent should the Bank of Canada raise interest rates to 3% by 2021, according to the Parliamentary Budgetary Office.
This heavy consumption is responsible for a large chunk of the economic growth in Manitoba over the last two decades; and therefore, by increasing the rate of borrowing and debt servicing, it is possible that this important avenue of economic growth will slow.
In the immediate future, an impact will likely be felt by exporting industries, which now face a less favourable exchange rate as the dollar has gained strength. On the flip side; however, many of the primary industries that are reliant on imported machinery and equipment will gain some relief from the dollar appreciation, and this could stimulate business activity.
Although employment will cool in the province, Manitobans will still experience wage gains over the next few years. Unfortunately, their willingness to continue going further into debt will cease; according to The Conference Board's Consumer Confidence Index survey, consumer confidence in the prairie provinces of Manitoba and Saskatchewan is below the national average. This is increasingly concerning for Manitoba, where in 2017 we forecast the household savings rate to turn negative.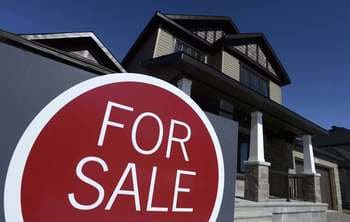 WC: How vulnerable is Winnipeg's housing market to rising interest rates?
BL: Housing prices in Winnipeg will not necessarily face the same struggle as in larger urban centres such as Toronto and Vancouver as interest rates rise this year. As it is a relatively affordable market, a minor interest rate hike should not disrupt the market with much significance.
Overall economic growth in the province is expected to flatten in 2018, and will remain low over the medium-term. Although this will affect employment in certain industries, the slowdown will not occur so much in Winnipeg as it will in other parts of the province. Despite minor setbacks in the economy, population growth in Manitoba will outpace the national average, fuelling demand for housing accommodations.
With the resale price of single detached homes expected to grow steadily, increasing rates will likely deter a number of first time buyers that are seeking more expensive accommodations; but in Winnipeg this will likely be offset by robust demand for condominiums, where the supply has grown considerably over recent years.
WC: How high do you see the loonie going in the next year?
BL: The Canadian dollar rallied strongly in mid-2017, climbing towards 80 U.S. cents.  This move reflected higher oil prices and financial markets being surprised by the decision of the Bank of Canada to raise rates.  In the coming year, the Canadian dollar is likely to remain close to, or slightly below, the 80 U.S. cent market.  Financial markets have fully priced in a modest future rise in commodity prices, while interest rate spreads are unlikely to change significantly as both the U.S. Federal Reserve and the Bank of Canada nudge interest rates slightly higher.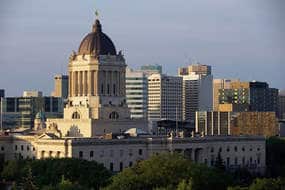 WC: Does the Conference Board think Manitoba's recent credit downgrade was justified?
BL: The government of Manitoba have racked up a number of large deficits in recent years, and will likely continue to do so over the medium-term. Although the most recent budget announced it would be increasing expenditures only slightly, and shrinking the deficit every year, this will be highly dependent on the available revenue stream.
In the 2017/2018 fiscal year, over $900 million will be spent on government appropriations for principal, amortization and interest relate to capital investment. With interest rates poised to increase over the next five years, this figure could grow, should fiscal health remain weak in the province.
The Conference Board is forecasting subdued economic growth in the province, growing by only 0.3 and 0.8 per cent in 2018 and 2019 respectively. Combined with relatively low consumer confidence, and inflation expected to dull the gains in wages and salaries, there are material downside risks to the government revenues needed to chip away at the deficit. A weak economy may also run the risk of demanding government stimulus spending, which in turn would require further increases in spending.
Given the weak outlook for the province's economy and the downside risks to government revenues, the most recent credit downgrade is understandable.
WC: Do you have a sense what Canada should be not only protecting, but trying to achieve in NAFTA renegotiations?
BL: The Conference Board released a detailed report on how NAFTA should be modernized, which is available on our website. Canada faces a balancing act between defending existing market access outlined in NAFTA as it exists now and updating the agreement to meet the requirements of a 21st-century economy.  There are five broad objectives for Canada as it sets out to renegotiate NAFTA:
​
First, adopt a transparent, trilateral approach to the negotiations.  Second, facilitate cross-border mobility of business people. Third, maintain and enhance access for goods. Fourth, encourage innovation and digital trade while protecting intellectual property and culture. And finally, modernize the agreement to today's business realities and standards.
| | |
| --- | --- |
| | Thanks to the Conference Board of Canada for sharing a small fraction of their outlook. To gain the full benefits of their projections, ask questions of their expert panels and hear Winnipeg's business leaders respond, purchase your ticket now to the Western Business Outlook Conference. |