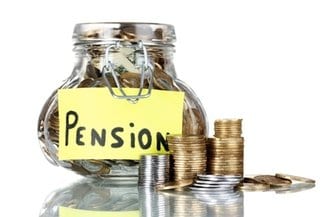 Recently Bill 3, The Pooled Registered Pension Plans (Manitoba) Act, passed through committee stage at the Manitoba Legislature. Once passed, it will give thousands of Manitobans easier access to another retirement savings tool.
Enabling Pooled Registered Pension Plans (PRPP) in Manitoba will make it easier for smaller companies to offer employees the opportunity to participate in a pension plan. PRPP's are created by pooling of assets from many employees and companies, essentially bulk buying. Pooling together helps reduce administrative costs, and the plans are then administered by a third party, which helps to further reduce costs.
PRPP regulations require the costs of PRRPs be at least equal to or below the costs of defined contribution pension plans for groups of 500 or more members. This ensures PRPP plans will be cost competitive with anything a large employer can offer. In addition costs have to be the same for all members, and those costs have to be disclosed to those in the PRPP.
Employers aren't forced to offer PRPPs to their employees; the decision to do so is completely voluntary. As well employees can choose to opt out of a company plan.
Self-employed individuals can also sign up for a PRPP plan. Contributions to PRPPs that employers make are tax deductible and not subject to payroll taxes such as CPP and EI.
The Winnipeg Chamber has long been an advocate for implementing PRPP's in Manitoba, and it was featured as a recommendation in the Manitoba BOLD pre-election document. Manitoba will join the majority of Canadian provinces and the federal government once this legislation is in place. The Winnipeg Chamber encourages all members of the legislative assembly to support this legislation as it makes its way through the legislative process.
---