A new terminal processing a million more passengers per year, a commercially crucial and efficient cargo hub, stories of shared growth: these are just a sample of what has been accomplished over the last 20 years. All of this has been done hand-in-hand with the community, serving as the lynchpin between our region's people, our backyard's business and the rest of the world's markets.
Understanding we are here to serve this community, WAA's operation is key to driving the economy of the region (and beyond its borders as well). This record also comes with financial success that stays right here in Winnipeg. As Annik-share capital corporation any excess of revenues over costs is reinvested into the community airport.  This model is shared by major airports across Canada, proving itself as the best way to serve the broad interests of all our airport's stakeholders.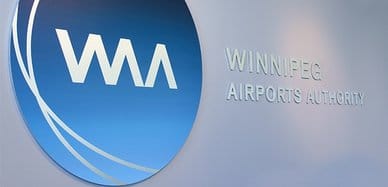 Canada's community-based airport model is a resounding success. Incorporating the best of private sector focus on business processes with community interests has resulted in a modern cost effective infrastructure, the "right size pipe" in service delivery to meet this region's and our customer needs. Whether it's adding food and beverage offerings in the terminal building, bringing new carriers to our city, or leasing land to companies looking to locate in Manitoba, we strive to lead in transportation innovation and growth.
With a board of directors, as well as advisory committees composed  entirely of Manitoba community leaders that guide WAA, we look to daily live our mission statement; "With our community, we provide excellent facilities and services in a fiscally prudent manner.  One need only look at the first three words  –  "with our community" – to understand what drives our organization, the airport and our operations.
Whether being your convention's front door, giving refugees and new Manitobans a new lease on life or reuniting you with your loved ones, this and more is why we take great pride in the level of service that makes your airport world-class, and why we will strive to enhance it every day with more than dollars. We'll do it with diligence and dedication.
– Barry Rempel is President & CEO of the Winnipeg Airport Authority