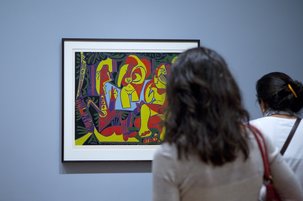 by Stephen Diakow
On June 2, 2017, the Leadership Winnipeg class was treated to a great session about the outstanding Arts & Culture scene in Winnipeg.  Highlighting the session was a panel discussion with the Executive Directors from The Winnipeg Symphony Orchestra, the Manitoba Museum, The Winnipeg Art Gallery, The Royal Manitoba Theatre Centre, The Prairie Theatre Exchange and the Manitoba Opera. We are very fortunate to have better access to high-calibre performances right here in Winnipeg than many other larger centres around North America.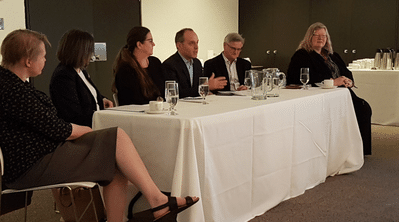 One interesting thing about our Arts & Culture community is the amount of collaboration that occurs amongst the various organizations.  Rather than compete with each other for donors & patrons, the Executive Directors meet regularly and help each other out. The sentiment among the group is that failure of one spells trouble for the rest.  Most of these organizations were started by volunteers and they continue with that same sense of community today.  Only through collaboration will all of the organizations succeed.  A high tide floats all boats.
At one point in the discussion, a question was asked about how these organizations adapt to the digital world. The response was quite interesting. While it's important for these organizations to continually gain exposure in the digital environment, they are, at their core, an analog experience.  Seeing a play or a show or a piece of art on the wall is something that needs to be done in person.  The same holds true with seeing & hearing music performed either by the artists or a group of expert musicians conducted by a maestro.  Watching the video, looking at a picture or listening to the song on your chosen medium is simply not the same experience.  Dragging the analog into the digital world should not be seen as a chore but a necessity. The live object still rules and it always should.
What is it about Winnipeg that compels us to have all of these high-quality arts organizations and to see to it that they thrive? It's not usually our art and it's not always our music.  Maybe part of our identity is the fact we take the opportunity to experience these things and to put them on display for others to see. We value art and culture in the same great way we value community service. We appreciate giving and sharing experiences.  And that's why we have such high-calibre organizations.
So, unplug from the digital world, go see a play, listen to music or view an art exhibit. Experience what the Winnipeg Arts & Culture scene has to offer.
| | |
| --- | --- |
| | Leadership Winnipeg provides experiences that inspire and help individuals develop an understanding of themselves, their community and their role within it. To be considered for the 10-session leadership program, click here. |