With the challenges of record Canadian debt and rapid disruption in the financial sector, how does  a credit union make sure its actions have heart?

​On Wednesday, April 25 we're inviting you to go behind-the-scenes at Assiniboine Credit Union – one of the largest financial institutions in our province and a cornerstone of our business community.

To get a taste of what we'll discuss, we sat down with Nigel Mohammed, Director, Community Financial Centre.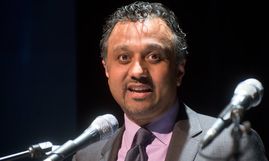 The Winnipeg Chamber: How does the fact your customers are owners change how you operate?
​Nigel Mohammed: As a financial cooperative, ACU employees recognize that we are ultimately accountable to the 120,000 Manitobans who own our credit union together. Understanding that they are our member-owners serves to underscore the importance of providing trusted advice, access to adequate and appropriate credit, competitive financing and investment offerings, exceptional member service, and ensuring bottom line profitability of the credit union to better respond to member and community needs. Our credit union success is measured by our members' success.

WC: Can you dive into your commitment to be "socially, environmentally, and ethically responsible" in your practices? How has that influenced your choices?
NM: It starts by making sure you have people in the organization (from board to management to employees) who are aligned with our vision of "a world where financial services in local communities contribute to a sustainable future for all." Then you integrate this commitment into your policies, strategies, and targets and hold yourselves accountable for results on all measures – financial strength, social impact, members, employees, and environment.
For example, we've worked together as employees to reduce our GHG emissions by 56 per cent since 2012. We operate branches in communities that have been abandoned by all the banks, like Winnipeg's North End. We provide over $85 million in financing towards affordable housing initiatives to create homes for over 3,100 of our most vulnerable neighbours. We provide ethical investment fund options so our members can put their money to work in a way that aligns with their values, and we focus our purchasing power as a credit union in a way that also aligns with our vision. And at the same time we were ranked one of the top financial institutions in Canada for member service, while also winning a 2018 Top Employer Award here in Manitoba.
​It is about being financially strong so we can provide world-class service and advice to the local owners of our credit union, while making sure we are doing our part to have a positive impact on the environment we all share, and doing our part to reduce poverty and create social and economic inclusion for all in our community.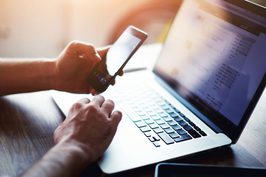 ​WC: Finance is one of the most rapidly changing sectors in the world. What are you doing to keep up with evolutions in fintech and cryptocurrency?
NM: As an organization we continuously review and assess new market entrants and changes in technology. Rapid technological change is impacting the way banking is being done, and we need and want to provide our members the most convenient ways to continue to do business with us.
This constant evolution means we need to be responsible and efficient with our technology investments. We view the fintech space as an opportunity to leverage those investments to ensure we are providing effective solutions for our members. With respect to cryptocurrencies, this is an area we are monitoring with a particular focus on research and pilots related to blockchain/distributed ledger technology. We work closely with our Credit Union peers and partners at a local and national level to leverage economies of scale while also looking internally as to how we can most effectively deliver services to our members.
We know technology will continue to evolve our business model and we have multiple ongoing strategic initiatives that – at their core – are focused on how we can use technology to better serve our members.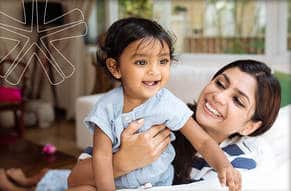 ​
WC: As an organization that helps people manage their finances, what's your view on the current debt load Canadians have? What tools do you provide to help people manage their finances better?
​
NM: The current debt load carried by Canadians is at an all-time high and is concerning for both individuals and businesses, questioning how long it can be sustained. At ACU, we provide our members with
MoneyFit
.
MoneyFit is a simple, convenient and easy-to-understand set of tools that supports and guides our advisors through the collection and analysis of their members' personal financial information. MoneyFit also helps our advisors present their findings to our members in such a way that they:
understand their current financial status.
can compare their status against an established benchmark that is meaningful to their life stage.
gain insight into their financial health.
understand where and how they can improve their financial health.
feel hopeful knowing that they have the support, guidance and personal power they need to take control of their finances.
​WC: What should attendees expect at the Member MeetUp on April 25?
​
NM: Chamber members can expect to hear an overview of banking solutions available through ACU's Business and Community Financial Centres that support the success of local businesses and non-profit organizations. We look forward to welcoming all in attendance and sharing what ACU has to offer.