We've all heard the saying, that, if you love what you do, it is not work. Let me share my personal thoughts on the subject. Doing what you love may not feel like work, but doing what you love with excellence takes tremendous work.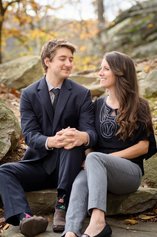 But not just work, it takes smart work. Smart work includes getting better with measurable outcomes, while reducing stress, efficiently using resources, and keeping your team happy and motivated. To strive for excellence in business is to strive for excellence twofold in personal development.
My fiancé and I are opening Verä Chiropractic.  Our focus is to create a work environment that allows our employees and practice members (in our case) to excel in their lives. The two key points we hold dearly are 1) education, and 2) objectivity.  When someone comes into our office, we want them leaving with more knowledge than that with which they entered. Secondly, we want everyone under care in our office to know why he or she is improving, or why he or she is not. This should be measurable, and we strive to provide that.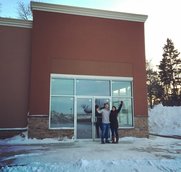 ​The biggest asset any clinician has is knowledge of normal physiology. To return to a state of normal physiology is to return to health. This need not be addressed by masking symptoms, but by looking at the body as a whole. The same wisdom holds for business.
​Please feel free come for a tour of our facility, 2080 Ness Avenue, Unit 102. We would love to have you – and we could not be more excited to join the Winnipeg business community.