Alix Loiselle, 29, wasn't expecting to have a career in baking. Loiselle was attending university to become a music teacher when he injured his wrists with tendonitis.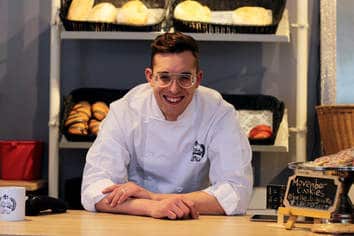 "Baking was always one of my passions, but music was my main one," said Loiselle. "I was a pianist my whole life."
Loiselle took a year off and decided to take a small course in baking at Louis Riel Arts & Technology Centre. He wanted to take it more seriously, so he attended Le Cordon Bleu Ottawa Culinary Arts Institute.
"After that, I didn't look back," said Loiselle. "I stuck with baking and never went back to my university studies."
Loiselle gained experience working at catering companies, Fairmont Chateau Lake Louise, and restaurants that have earned Michelin Stars. He decided to return to Winnipeg and open his own bakery, La Belle Baguette, in July of 2015. Loiselle opened the bakery in St. Boniface, the community he grew up in.
"That made it a lot easier because I understood my client base and the products they would want," said Loiselle. "They knew me in return and wanted to support the business, which probably helped with our success."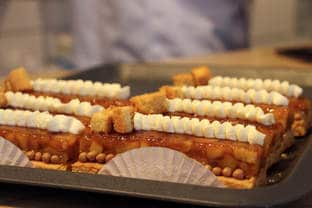 Loiselle bakes breads, pastries, and tarts. Loiselle also carries local products at his bakery such as Farmer's Son Co. candles. He believes in giving back to the community and supporting local shelters and sports teams.
For the past three years, Loiselle bakes and sells sugar cookies in the shape of a moustache. He donates $1 from every cookie sold to the Movember Foundation, a charity that raises awareness and money for men's health issues. Loiselle raised $1,100 for the charity last year.
"We have been giving back to the community from the very beginning," said Loiselle. "That's really been the most rewarding part about this business."
After the St. Boniface location had been open for a year, Loiselle noticed he needed more kitchen space. He searched for a building and ended up finding a kitchen with a storefront as well. He opened a second location in St. James earlier this summer.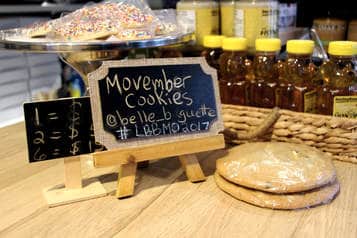 "Last year I wasn't even thinking about opening a second location," said Loiselle. "Now with that, everything becomes bigger, faster, and better."
Loiselle said his vision for the bakery changes on a daily basis. "There is always talk about a third location and expanding our services and offerings," said Loiselle. "So you never know."
Prepared for The Winnipeg Chamber by Krysten Karwacki, a Red River College Creative Communications student