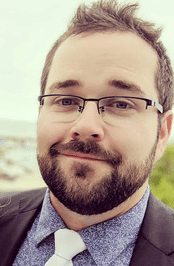 Today was our last full day of Leadership Winnipeg and it still continues to blow me away each and every time. Our session began at the Winnipeg Art Gallery with a presentation from Dr. Stephen Borys Director and CEO of the Winnipeg Art Gallery.  He shared with us his vision for the Winnipeg Art Gallery and the new Inuit Art Centre. One statistic he shared with us that I was quite surprised to hear is that over 850 Million people attend museums on a yearly basis, that's more than Disneyland, amusement parks and sporting events COMBINED.
Another thing he said that really struck a chord with me was that we don't just go to art galleries or museums to look at the paintings on the wall "because we can look them up on the internet in spectacular detail" but it is the experience of being there and seeing how different people react to the exhibit or listening to what their interpretation of the pieces are that is truly the most valuable part.
We were also privileged with an inside look of the design process of the new Inuit Art Centre and why they designed it the way they did.  Every detail of the building has a very specific purpose: from the large glass windows on the first two floors which create a feeling of inclusivity to the high ceilings and vastly simple aesthetics that mimic the experience of viewing the arctic horizon.  It is clear the new building will truly be a perfect addition to the already stunning architecture of the Winnipeg Art Gallery.
In the afternoon we visited MIDCAN Productions Inc. at 509 Century Street.  Our visit began with a panel from some of the cities leaders in Media and Music production. We heard from Charles Clement of Media Rendezvous Inc. and Manito Media who shared his story of leaving a comfortable job to pursue his passion for creativity and media production, Danielle Sturk who is an independent writer and story teller who previewed the trailer for her newest film El Toro (the animation looks incredible!!!), Matthew Shellenburg of Royal Canoe, Andrea Davis Artist Manager with Mighty Cypress Talent and Jamie Leduc Department Head, Interactive Digital Media Program and Instructor Animation, Concept Art and IDM Project Management, Sisler High School.
After the panel we were taken on a tour of the facility. They have video editing rooms (they are currently editing a Hallmark Holiday Movie, and they showed us how they correct colors during the editing process). We were also able to go into their state of the art Dolby Certified sound engineering room (see picture below). In order to be Dolby certified the room had to be built to certain specifications and is actually a floating room in a sense that is sealed off from the remainder of the building to ensure there is zero sound pollution. How cool is that!!!?
As my time with Leadership Winnipeg concludes I am extremely grateful for the opportunity to have been a part of such an amazing experience.  Leadership Winnipeg has been life changing for me. From visiting the Immigrant Centre and Welcome House and hearing the amazing stories from some of our new comers to Canada to touring the Manitoba Technology Accelerator and North Forge. This has been an incredible year that I will never forget, and should you be given the opportunity to participate I highly recommend that you do.
​Aaron Dempsey
Financial Advisor
Assiniboine Credit Union