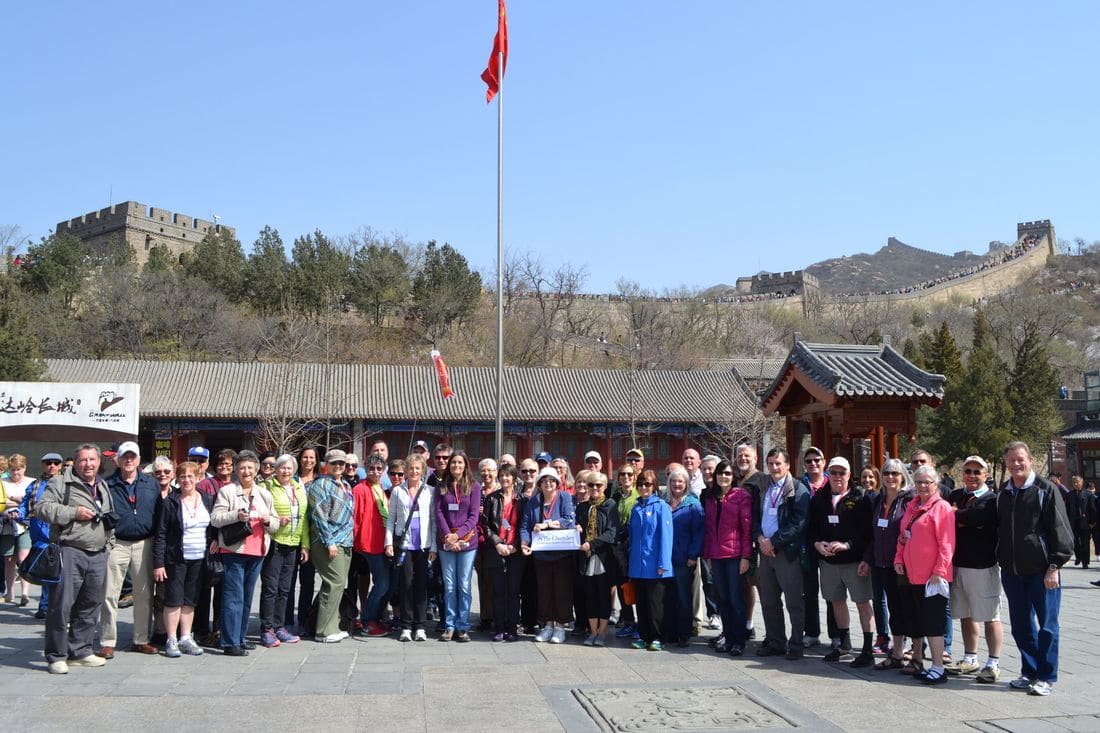 2016 Chamber trip to China
In 2016, 24 excited Winnipeggers journeyed to China with The Chamber's travel program. We had hosted trips to China before, but this particular trip would be like no other. This would be the trip where we met May, tour guide extraordinaire.​
​To say that May went above and beyond with our group would be an understatement. Not only did she flex her skills as our translator, she also led us on several adventures to destinations off the beaten track. May left a lasting impression on all of our travelers, but developed an extra special bond with Chamber Operations Manager/Chamber travel program host, Marion.
This past summer, it was Marion's turn to show May around. Taking up Marion's offer to visit Winnipeg, May travelled from China to explore Canada.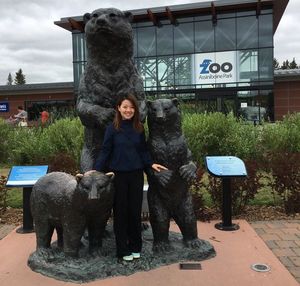 May visiting Assiniboine Park Zoo
And May didn't waste any time. Her adventure included a trip to Whistler for some horeseback riding, ATVing, ziplining and a helicopter ride around a glacier. She went to Vancouver to bike around Stanley Park, and even managed to squeeze in a trip to Brandon to go fly-fishing, kayaking and camping.
And of course, she visited Winnipeg to stay with Marion and see our city's sights, including the Museum for Human Rights and Journey to Churchill at Assiniboine Park Zoo.
Interested in meeting the one-and-only May? You're in luck. Our travel program is venturing off to China again in April 2019 for a 10-day trip and — you guessed it — May is our tour guide. The trip includes walking on the Great Wall of China, a day trip to Suzhou with a Grand Canal Cruise, savouring a delicious Peking Duck Diner, and much more. ​​
---
The Chamber hosts all-inclusive international getaways that offer travelers great pricing on top-notch tours and guides with premium accommodation. Our trips are open to members and non-members. Exciting destinations have included China, India, Turkey, Iceland, Ireland, South Africa, Vietnam & Cambodia, Peru and more. And sometimes, our trips even foster international relationships.
Travel with the Chamber!
Join us next April when The Chamber hosts our next trip to China. It's your chance to explore one of the most popular destinations in the world and be amaze by its architecture, culture and history.  ​
​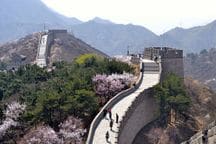 Wonders of China – Travel Program
Information Session:
Wednesday, Oct.24, 2018 at 6:00 pm
Canada One Travel, 1365 Pembina Hwy.
​Please RSVP to Ellen at
[email protected]