Argentina's loss is Winnipeg's gain in dynamic business owner and telecom expert Hernan Popper. After 25 years designing, tweaking and pricing business packages for corporate employers, Hernan recently struck out on his own, working as a consultant under the Schooley Mitchell banner to help clients find savings hidden in their bills.

We sat down with this Chamber Ambassador and graduate of our Leadership Winnipeg program to ask where he unearths those savings, how "contingency only" can still work out and his favourite client wins.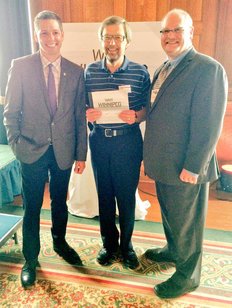 The Winnipeg Chamber: How do you find savings most small businesses wouldn't realize are available?
Hernan Popper: Schooley Mitchell has been in business since 1980 and negotiated contracts and rates for over 17,000 clients. We keep doing it for hundred of clients every week for both telecom and credit card processing fees. We have a tremendous negotiating power and clout,  and we know every single vendor and rate available. Being independent and objective, we don't collect any commissions, residuals or payments from any vendor. As such, we will always recommend what is best for our clients.
WC: What do you usually find when you go through clients' bills and contracts with telecom/merchant service providers?
HP: I've found in many cases errors like telephone lines that were disconnected years ago but are still being charged, services invoiced at different rates than contracted, features which simply could not be used by the clients, and multiple fees and other charges that should not be charged at all. With several of my non- profit clients, I helped them get all the paperwork in order to qualify for charity rates and discounted fees.
WC: How do you follow up with clients to ensure their savings continue?
HP: When the client approves our recommendation, we implement the new solution, whether that's a new agreement with the same vendor or switching to another provider. In over 70 per cent of cases, clients will stay with the incumbent at a better rate.
Once implemented, we check our clients' invoices every month, and we present a comprehensive post audit report every three months showing the realized savings, ensuring that everything is charged as negotiated and no new fees or price increases show up. When we learn about new promotions or reduced prices, we reach out to all our eligible clients, and we stay vigilant of all options in the marketplace to make sure our clients never pay more than what they should.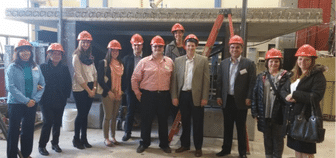 WC: How difficult is it to work on contingency only? 
HP: It is a risky proposition for us to only collect a fee if we find savings and once these savings are realized. Even if we find savings and the client decides not to implement a recommendation, we do not charge anything for the audit and the negotiation.But I can do this for two reasons: over 80 per cent of clients are paying more than what they should and – as an industry professional with over 25 years experience at several different telecom companies in Canada and overseas, working on designing, implementing and supporting services and billing systems – I'm very efficient in finding those savings. I know where to look.
In the few cases where I was not able to find any savings, my clients got a free confirmation they were completely optimized, and became my biggest fans and promoters to their business connections and partners, so "contingency" still paid off in a way. I also worked with on a couple of fee-based consulting engagements, based on a specific scope of work or requirements. Word of mouth and referrals from existing clients have been my biggest growth path so far.
WC: What's your opinion of the telecom market in Manitoba, given all the changes we're seeing? 
HP: It is a great time in Manitoba; now is time for the incumbent provider to deliver on their promise to bring new, faster, cheaper services to business and end users in our province. It is a matter of seeing whether they do it or not. Another very interesting factor is we don't have a regional telecommunications company anymore, so loyalty based on the fact it is a local company will definitely change.
WC: What do you like about your job?
HP: I love every single meeting, every discussion, every time I identify savings – and my clients' reactions when I show them the results of my work. I also love learning about the constant evolving technology and helping my clients get the best solution for their needs.There are two moments that stand out to me from this first year of business. The first one is when I told one of my clients they were receiving a cheque for over $9100 for six years of incorrect billing from their telecom provider. They were amazed.
​The second moment is when the Executive Director of a local non-profit said they will be able to hire another staff thanks to the savings I found for them on their credit card processing fees. It just felt great.