Keith Macpherson has a big vision. He believes yoga and meditation can and will be made accessible to everybody on the planet. No matter what body size, age, demographic or gender according to Keith Macpherson yoga and meditation is the entry way to finding balance, health, inner-peace and wisdom.

A yoga instructor, wellness coach and musician, Keith is speaking at our upcoming free Small Business Forum on June 1 – but first we asked him to meditate on the meaning of mindfulness.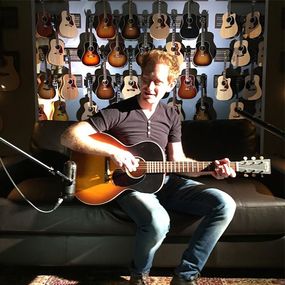 Winnipeg Chamber: What's your definition of mindfulness?
Keith Macpherson: I just finished writing my first book entitled, Making Sense of Mindfulness, where I put together a five step framework for making sense of this word and understanding how to integrate it into our lives. I would say to summarize mindfulness, it is paying attention to the present moment and learning how to align your thinking mind, body and creative soul.
WC: How do you find balance between the projects you're involved in and the rest of your life?
KM: I spend up to two hours a day practicing meditation, mindfulness and writing every morning. This is an absolute essential to staying balanced for me.
WC: Is it wrong to associate mindfulness with caring less about outcomes? 
KM: There is no right or wrong in a mindfulness practice. In my experience, the outcomes in life simply produce results to continue to grow from. I believe it is important to visualize the outcomes you desire and then practice enjoying (or shall I say in-joy-ing) each moment along the journey.
WC: What's the first thing you do when you meet with a client to who's struggling with work life balance?
KM: I ask them what they truly want and to give me as much detail about what an ideal work/life balance would be for them.
WC: What do you hope people take away from the Small Business Forum? 
KM: I believe that everything is happening perfectly on time. My wish is that everyone will get exactly what they need out of this event. May the right words be spoken and the ideal experience be lived. Come with an open mind.
WC: What are you working toward these days? 
KM: I am in the process of completing the final edits of my new book, Making Sense of Mindfulness and just finished filming a live lecture, television special at The Burton Cummings Theatre that will support my work in mindfulness. My dream is to make mindfulness a more accessible practice for everyone on our planet. ​
Join Keith, hundreds of small business owners and your Winnipeg Chamber of Commerce at our free Small Business Forum on the morning of Thursday, June 1 at Red River College's downtown campus.

Tickets are free but seating is limited; reserve your spot now.