Manoverboard is a local design studio that helps organizations and nonprofits create effective online strategies and enduring websites. They aim to create digital platforms and messaging to fuel company missions and make brands visible while ensuring their work has a positive impact on society. With their small team of designers and developers, Manoverboard is upping the ante as the first Ceritifed B Corporation in Manitoba. We sat down with Manoverboard for a Q&A to find out what they're all about – keep reading for more!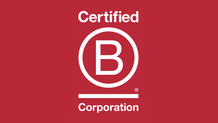 WC: Tell us about your organization.
Manoverboard is a purpose-driven design studio that helps nonprofit organizations, educational institutions and socially responsible businesses. We are a small team of designers and developers that work on big projects for pioneering clients from Winnipeg and around the world. We take on projects that have a substantial benefit to the people, the community and the planet
–
ideally all three! Manoverboard is the first
Certified B Corporation
in Manitoba, which means that our business practices are thoroughly assessed every two years to ensure that our work contributes to not only the society and the planet, but also how employees and clients are treated.
WC: What are 3 innovative projects your organization does that contributes to the health and wellness of our city?
​We built the site for the new Chronic Disease Innovation Centre at Seven Oaks General Hospital. This innovative research centre uses big data to better support policy decision-making, especially around kidney diseases and disability. The centre partners with other leading institutions in Winnipeg, like U of M, and attracts worldwide talent to perform cutting edge applied research. ​​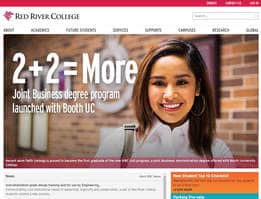 We are about to finish a new site for
Red River College.
We combined about 70 websites into one very sophisticated site that allows multiple departments/users to manage their content. The site allows administrators to easily connect with students and faculty to drive better health outcomes throughout the college.
We also work with Green Action Centre, which is a unique and successful nonprofit in Winnipeg. We created a social media green screen tool for them that allows people to be photographed in various superhero outfits to demonstrate their commitment to living green and living better. The green screen we built has a very small footprint and can be carried on a bike or a bus.
WC: What impact have you witnessed?
Some of our most impactful work includes creating projects for
BeeProject Apiaries
urban hive efforts, revitalizing
Northern Lights Mentorship Group'
s aboriginal youth job training efforts, and donating 1% of all income (revenue) to organizations focused on environmental conservation and tackling environmental issues.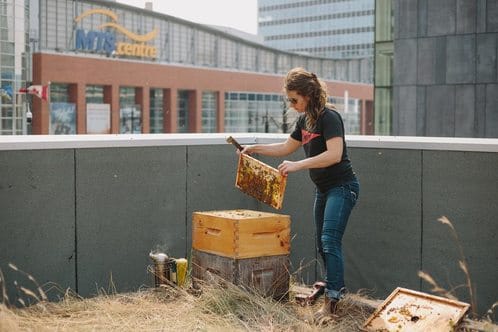 We take our mission, creating a better world by design, very seriously and strive to lead by example for other small businesses in Winnipeg. Every two years, our Certified B Corporation status is re-assessed to ensure that we are contributing to the society as a whole.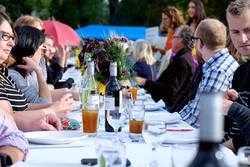 WC: When did you realize how significant your actions are?
We are always looking for innovative ways to create change. Although our actions in creating a better environment for the people, the community and the planet have been significant, we aren't done yet!
WC: What does Winnipeg mean to you?
Winnipeg represents what people should think about when they think of Canada – very smart, engaged people living in a highly connected community that sits in a harsh climate – it's warm, it's cold, it's hot. While I enjoy other Canadian cities, Winnipeg has the right combination of people trying to make a difference, and the impact of all these small changes is hugely beneficial.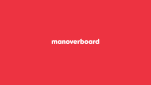 For more information and to find out how Manoverboard can create your next effective online strategy and website, please visit their website here.