Happy Saturday! Four days left of Shop Local WPG – #ChamberCheer. Today's features are perfect for a low-key Saturday night in. Plus – they all offer delivery. Check out some great gift packs for those looking for gift ideas or the other offers they have going on.
---
Torque Brewing:

Local taproom!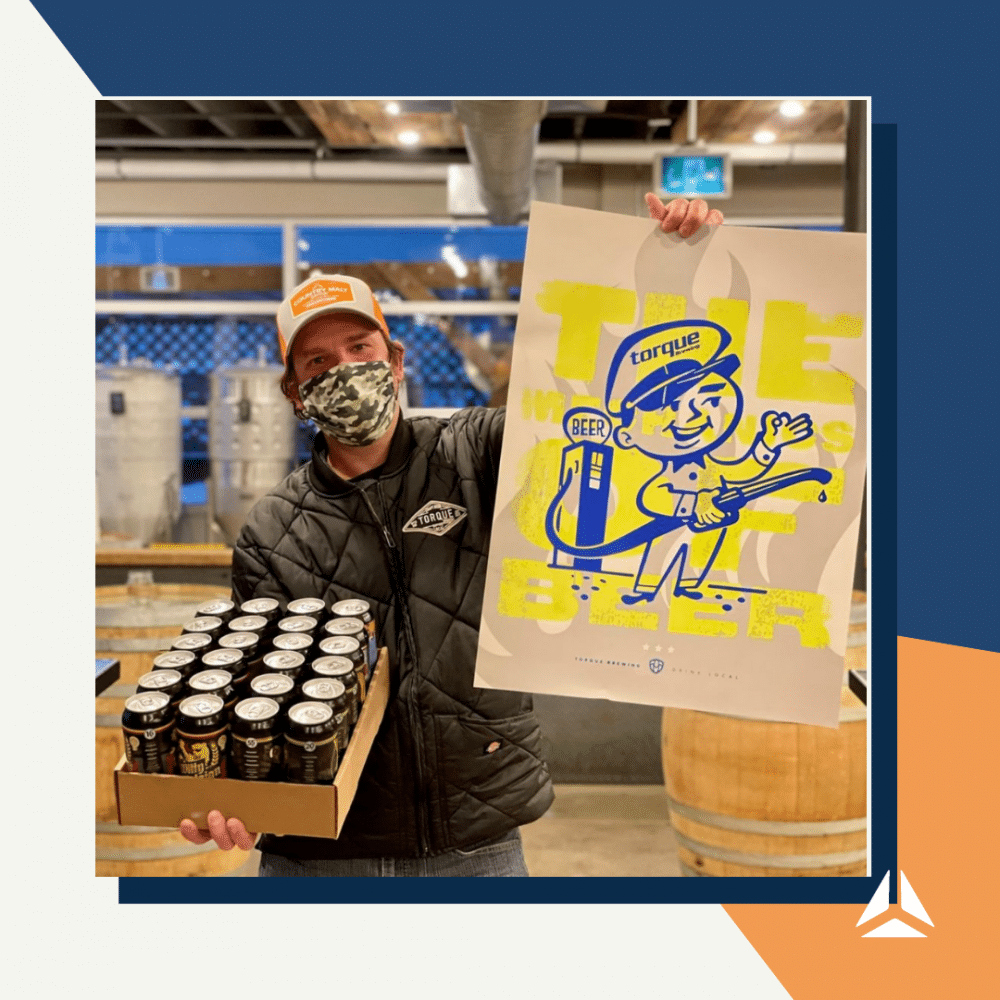 They have closed the taproom for sit down service, but are open Monday- Saturday from 1-7pm for pick ups. Home delivery is also available Monday – Saturday between 4-8pm. Check out their raspberry porter available in growlers for home delivery!
Instagram: https://www.instagram.com/torque_brewing/?hl=en 
---
Little Brown Jug:
Taproom in the Exchange!
They have same-day delivery in Winnipeg if ordered by 4pm (Tues-Sat) and 1-2 day delivery for outside of Winnipeg. They offer pick up too! They have some incredible holiday gift packs which feature their beer and other great local products!
Instagram: https://www.instagram.com/littlebrownjugbrewing/?hl=en 
---
Jones & Company Wine Merchants:
Local wine shop!
They remain open to the public and allow only 5 people in the store at one time. They also offer curbside pick up or delivery. They have some amazing gift packages available for the holidays!
Instagram: https://www.instagram.com/joneswinemerchants/?hl=en 
---
De Luca Fine Wines:
Local wine shop!
Shop in store, over the phone and online! They are currently offering free delivery! Missing their in-store tastings? You can order a virtual wine testing kit to your home for a virtual wine tasting experience!
Instagram: https://www.instagram.com/delucafinewines/?hl=en 
---
Chaeban:
Manitoba-made ice cream shop!
Their ice cream shop is currently closed, but you can purchase their delicious ice cream online and in many retail locations around Winnipeg! Be sure to check out their Chaeban Ice Cream Club on their website!
Instagram: https://www.instagram.com/chaeban_ice_cream/?hl=en 
---
Kings Head:
Pub and Eatery!
Their restaurant is closed for dine in, but they are open and ready to serve you at home! They offer delivery, pickup and grocery options! Be sure to check out their website for their holiday dinner package!
Instagram: https://www.instagram.com/kingsheadwpg/?hl=en 
---

Free to Register
The forum will include a series of four mini 10-minute keynotes, topics include:
Selling is a Human thing (we all do it!)
How to write content people will read
The secrets behind a successful social media account
The business case for supporting local