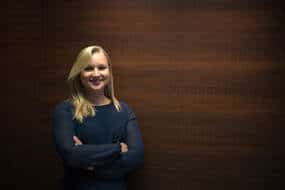 The month of May was all about Culture, Arts, Music and Film.
We started our morning at the Winnipeg Art Gallery where we heard Dr. Stephen Borys, Director and CEO of the Winnipeg Art Gallery who presented the exciting opening of the Inuit Art Centre that is currently under construction. We were able to experience a guided tour of the site.
We learned many new things about the Inuit Art Centre. Did you know that The Winnipeg Art Gallery has the largest collection of Inuit art in the world?
Here are some interesting facts and news about the Inuit Art Centre:
The theme of the Inuit Art Centre is "Art is a Voice".  "Art reflects and shapes us".
The centre will include several classrooms equipped with the technology where young Winnipeg students will have the ability to video conference young students in the North.
The Inuit centre will also be a place that speaks to climate change (how to care for our land and environment) and reconciliation.
They are passionate about Winnipeggers learning more about the indigenous languages and indigenous art.
Indigenous teachers, facilitators, elders and Inuit art makers will offer and facilitate a variety of classes when it comes to carving, printing and painting to the local community.
We were provided with an amazing opportunity to hear from the Directors  & CEO's of Royal MTC, WAG, Fringe Festival, Royal Winnipeg Ballet, Winnipeg Symphony Orchestra and Winnipeg Folk Festival. We learned about how these individuals and their organizations are truly making a huge impact in our community when it comes to sharing arts and culture in our city.
In the afternoon, we drove down to MIDCAN Productions Inc. to listen to a cultural industries panel and to tour their facilities. MIDCAN Productions is an audio video rental and production company. They specialize in film production, commercial television production and video production.
We had a Culture Industries Panel where we were able to hear from the Director of Film Financing – Louise 0'Brien, Charles Clement, Present and Executive Producer of Media Rendezvous Inc. and Manito Media, Danielle Sturk, who is an independent award-winning filmmaker and Jamie Leduc, Department Head, Interactive Digital Media Program and Instructor in Animation, Concept Art and IDM Project Management at Sisler High school.
My favorite part of the panel was learning about the digital media and technology program at Sisler High School.
Here are some interesting facts:
The goal of this program is to build a pipeline of talent at Sisler High School – The Academy of Creative Technology.
There are currently 1,000 students participating in the digital media, Picture Arts and Graphic Design program at Sisler High School.
Since 2015, 63 students have received post-secondary education scholarships for the Vancouver film school and are receiving multiple job offers after they graduate.
8 former students who graduated from Sisler High School and the Vancouver film school are currently working in film and production in Manitoba.
Sarah Giesbrecht
Manager, Human Resource Services
Birchwood Automotive Group