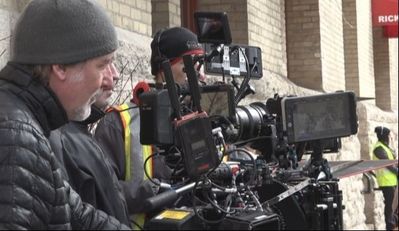 Quick: name a sector growing at twice the rate of the provincial economy that employs over 22,000 Manitobans.
The correct answer is the cultural sector, whose GDP contributions include our libraries and heritage institutions, live performances, the visual arts, written and published works, audio-visual, interactive media, sound recordings, cultural education, training, funding and professional supports.
The cultural industries are responsible for almost 3.0 per cent of Manitoba's GDP, which is around $1.7 billion. That works out to just over $1,300 on a per capita basis. From 2010-2014 the cultural sector in Manitoba grew by 23 per cent, twice the rate of the overall provincial economy. The Winnipeg Chamber of Commerce has long been a strong supporter of the creative and cultural industries, and Manitoba BOLD featured several recommendations on how to grow those sectors.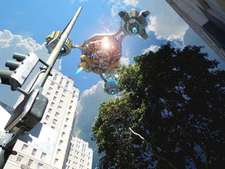 One of those recommendations was for the province to review and modernize arts and culture policies, as the last review took place 25 years ago. The Winnipeg Chamber of Commerce was pleased when the province announced in late March that they would be undertaking such a review – and that it would be open to public submissions. The Winnipeg Chamber has begun working on a submission to the province that will incorporate policies from Manitoba BOLD, as well as look at various ways of innovate in the sector.
"Arts and new media" is one of five key sectors the province has identified for the creation of a targeted growth strategy. While there has been tremendous growth in the sector, there is the potential for so much more. As an example, the cultural sector in Ontario contributes over $500 more on a per capita GDP basis than in Manitoba. If Manitoba were to increase the per capita GDP contribution of the cultural sector to the same level as seen in Ontario, it would result in an almost $700 million boost to the provincial economy. That boost would be the equivalent of doubling the machine manufacturing sector in Manitoba.
In addition to the economic impact, the arts and cultural sectors bring additional values that can't be measured. These sectors improve our quality of life, fuel creativity, and help us express our unique voices and identities. These contributions go beyond the bottom line, and The Winnipeg Chamber of Commerce will continue to put forward solutions to ensure the continued success of the culture and creative sectors.
Have an idea on how to grow Manitoba's culture and creative industries? Contact our Director of Advocacy Michael Juce at 

[email protected]

 or at 204-944-3315. 

​