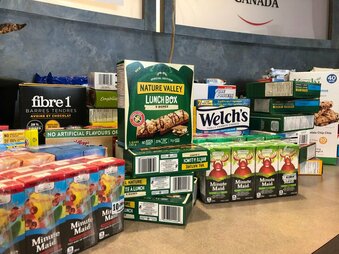 Back for its fifth year, Conscious Kindness Day is just around the corner, coming up on May 15.
​The annual day of good will — organized by United Way Winnipeg — encourages Winnipeggers to 'pay it forward' by going out of their way to make a positive difference (big or small) in someone's life, be it a friend, neighbour, co-worker, or even a complete stranger.
Leading up to Conscious Kindness Day, the Winnipeg Chamber, in partnership with CentrePort Canada, has been encouraging its members to drop off donations of granola bars, juice boxes and water, to be donated to West Broadway Youth Outreach on May 15.
Until then, donations will continue to be accepted at our offices, located at 250 Portage Avenue, during regular business hours.
​West Broadway Youth Outreach is a drop-in recreational and life skills program for youth ages four and up in the West Broadway area and beyond, providing year round, free after-school & summer programming in a safe, fun and nurturing environment.
To learn more about West Broadway Youth Outreach, click here.
How will you be participating in Conscious Kindness Day this year? Let United Way Winnipeg know on social media by using the hashtag #ConsciousKindness.