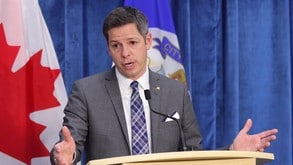 Today city council passed the 2018 capital and operating budgets for the City of Winnipeg. The budget includes a 2.33% property tax increase, but no frontage levy increases or new fees. In addition, the budget didn't draw on the fiscal stabilization reserve fund, and includes a record $116 million for regional and local road repair, over $10 million more than last year.
Included in the budget is a slight reduction in the business tax, cutting it by 0.11%. However, with increases in rental values, the net result will most likely be zero at best for most businesses. The threshold for receiving a rebate for business taxes increased to $33,300 of assessment, up $1,100. While those are minor adjustments in a billion dollar budget, both are steps in the right direction to help support the job creators of our community. As well, the city just as easily could have gone the other way to try and balance their budgetary gap.The city is required to pass a balanced budget each year. Current forecasts predict an almost $86 million deficit in the 2019 budget, and an over $100 million deficit in 2020. Those are large structural deficits that are unsustainable in any budget, let alone one a $1 billion one. The city has committed to looking at ways of more efficiently delivering services and they are placing a greater focus on core services, but we need to explore innovations on the revenue side of the ledger as well.
The majority of city revenues come from property taxes, an antiquated form of taxation. Property taxes are more difficult to administer than most taxes. In addition they aren't closely aligned to the state of the economy, and they don't take into account the ability of an individual to pay them.
In Sweden, Germany and Switzerland, over 80% of municipal tax revenues come from income taxes. Now is the time for a discussion amongst all levels of government in Canada on how to best develop a new revenue model for municipalities here. Perhaps that model includes income taxes, which is something the city is starting to study where it can. Ottawa already does do income testing for different levels of transit fares, which is something the City of Winnipeg recently committed to study further.
However small tweaks on the edges are no longer enough, a greater focus needs to be placed on reworking the civic revenue model. In the meantime, local businesses can look forward to no large tax increases from the city, and smoother roads to get around in the future.
For further information on this and other Chamber advocacy initiatives, please contact Director of Advocacy, Michael Juce, at 

[email protected]

 or 204-944-3315.