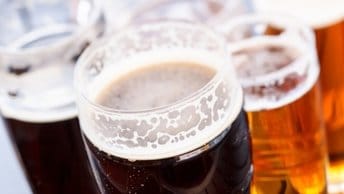 The Winnipeg Chamber of Commerce recently supported an effort by the Manitoba Craft Brewers Association encouraging Manitoba Liquor and Lotteries to follow through with their promised Craft Beer Loan Program. The craft brewing industry plays a special role in creating vitality within our city while additionally providing jobs and encouraging new investment here.
The Manitoba Brewers Association believes that the craft brewing renaissance is an opportunity to rebuild a brewing industry that consolidated into eastern Canada over the course of the 20th century. British Columbia led the renaissance of craft brewing in Canada, starting in the early 1990s, while regulations in Manitoba continued to restrict beer production.
Since consecutive provincial governments had stifled the craft beer industry despite growing demand in Winnipeg and in Manitoba, the revision of provincial liquor laws and the creation of a craft brewery strategy was welcome by brewers. The loan program would have provided Manitoba breweries with assistance to successfully compete against the larger and more breweries in other provinces.
Under the program, $100,000-200,000 would have been made available for up to 20 participants (for a total cost of about $5 million dollars). It was to be administered by a third party; receipts were to be retroactively accepted from January 2016. The cancellation of the plan puts many brewers in a tenuous position after having expected the disbursal of loan funds, prompting many to seek alternative financing.