Ahead of our 'Celebrate Winnipeg' luncheon on June 14th, we caught up with the keynote speaker, President and CEO of NFI Group, Paul Soubry, for a quick Q&A.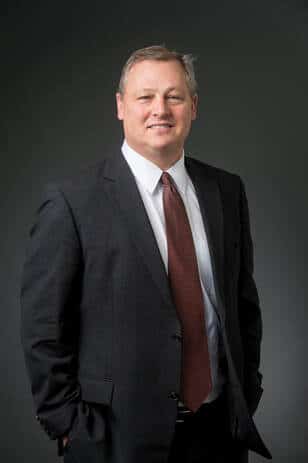 You're the keynote speaker for The Winnipeg Chamber of Commerce's 'Celebrate Winnipeg' luncheon. What do you love most about Winnipeg?
The People.  Winnipeggers believe.  Winnipeggers make things happen. We don't complain about what we don't have, we celebrate what we do have!
In your opinion, what area(s) do you feel Winnipeg has made the greatest strides in over the past decade?
Our brand around the world has dramatically improved.  We're a 'can do' city.  We're on the world map thanks to the Winnipeg Jets, the Royal Winnipeg Ballet, the Canadian Museum for Human Rights, successful global businesses like StandardAero, Boeing, Bristol, Northwest Company, the Boyd Group, Skip the Dishes, Canada Life, Investors Group, BOLD commerce, 24/7 in touch and so much more.
Tell us one of your favourite quotes and why you like it.
"You can sometimes fool the fans, but you can never fool the players" – Jack Stack, The Great Game of Business
Relating it to my own business.  I can tour a visitor (a fan) through the company and impress them with the way it looks or how it shows.  But what really matters is what the Players think: our Employees must feel safe, paid fairly, and have opportunity.  Our customers (and their customers) must see real value in the buses they buy from us and that they know the buses operate safely, efficiently and reliably.  And finally, that our Shareholders see an appropriate return in their investment.  The players know the truth.
What is one piece of advice you would give to a local entrepreneur hoping to grow their company to be the next NFI Group/SkipTheDishes/Bold Commerce right here in Winnipeg?
Give back more than you take.  Embrace our community and it will pay back in spades.
What makes you excited for Winnipeg's future?
It blows me away when I see what the next generation of Winnipeg young people can do and will do.
---