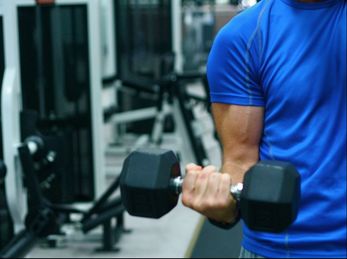 Six years ago, Ryan Sourisseau was in pain. Lifting weights on an incline bench press, he'd just damaged his shoulder – an injury that would cost the fitness fan a year of recovery.
Fast forward to this spring and that injury has shaped how Sourisseau has outfitted Snap Fitness Downtown Premiere – the Winnipegger's third gym and his first venture in the city's core. Barbells for the bench press, incline press and military press rest on handles that pivot over a weightlifter's body before releasing their bar. These "breaker benches" only maneuver their weights a few inches, but the small shift to an ideal start position greatly reduces the risk of injury.
"When I saw the opportunity to get this equipment, I knew they were a bit more expensive but thought they'd be a great addition to our club," says Sourisseau. "I'm pretty sure we're the only gym group in Manitoba using them."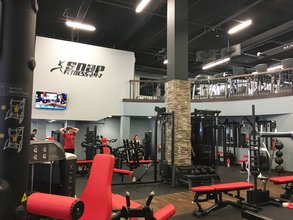 Attention to detail was poured into the rest of the facility as well, especially since it leaves the comfort zone of a typical Snap Fitness gym model. Open 24 hours across from the MTS Centre, it's the largest Snap Fitness in Canada with a hot yoga and TRX studio on the space's second floor. Standard free weights and cardio equipment are augmented by boutique pieces – curved treadmills for avid runners, Keiser function trainers for sports that pack a strong stroke (baseball, hockey, golf), a Jacob's ladder and bumper plates for cross fitters – to cater to specialists while adding variety to people just trying to burn some calories.
Steam rooms, tanning beds, personal training support, plus nutrition and workout plans also elevate the facility beyond the normal experience – though adding all these details has required Sourisseau's team to get creative with their scheduling.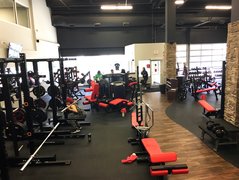 "I'd say the most challenging part since we've been open is getting the class schedules and yoga sessions flowing," says Sourisseau. "And I owe my team the credit for that, to be honest. I'm still dealing with contractors and builders, so I've had to lean on them a lot operationally. We're making adjustments based on members' feedback to build the optimal schedule."
The few architectural details that lasted until opening are what Sourisseau wishes he could share with himself two years and a half years ago when he started negotiations for the space. As much attention as his team have paid to fine details, Sourisseau wishes he'd given greater scrutiny earlier.
"I would have jumped into the fine details a lot sooner, knowing now how that would have prevented delays," he says.
Still, the effort to open an out-of-the-box gym have paid off from openable front wall ("We'll try to keep it open through spring and summer.") to the compliments of Winnipeg's seasoned weightlifters.
"It still feels surreal. To do something this large outside the box and see the response from staff and people – it's just a great feeling."