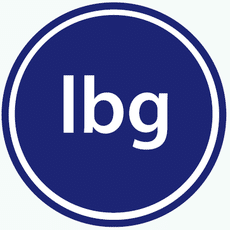 Legacy Bowes has a place within Manitoba, providing assistance in three distinct pillars – Executive Search, Human Resources and Business Advisory Services.  In the past 13 years, our team have been able to assist companies build their teams with exceptional people and implement human resource strategies.  We have established this footprint in various industries at both the executive level and throughout organizations. We have also established an expertise working with not for profit organizations and associations and we are trusted partners with First Nation Communities and Economic Development Offices throughout Manitoba and Northwestern Ontario.  The original founders, Paul Croteau and Barbara Bowes have established themselves as experts in these areas with over 80 years of combined experience. With the addition of three new partners – Bill Medd, Terry Brown and Lisa Cefali – we continue to provide the Business Community with the expertise they deserve.
Like many of you who are planning and looking to what your future will bring, we too see the future of our organization becoming even more entrenched in supporting the growth of all business organizations.
Last year, at the Canadian Manufacturers and Exporters Gala Dinner, Legacy Bowes Group announced we were adding to our practice and becoming involved in something new and different.  Not only will we continue to provide the support we are well known for; we have expanded our offerings to provide access to Funding and Grants for businesses to grow in various areas of their operations.
In this past year, 40 organizations have signed on with us – The North West Company, Number Ten Architectural Group, Starlite Communications, ScootAround, Vector Construction, Monteferro, and Bothwell Cheese to name a few who have sought funding for Business Growth, Telecom Optimization, Innovation Initiatives, Capital Projects and Training and Development.  Through a unique partnership, Legacy Bowes Group have created funding opportunities just shy of $5M for their clients.
What is this funding for?
Legacy Bowes wants to help with funding for those Capital and Software Purchases companies have planned in order to grow or funding for those Trade Shows in new markets you want to expand to.  We connect you to funding for Training Programs you have scheduled into the 4th quarter. Finally, we can make your SR&ED experience pleasant, streamlined and the outcome even larger!  That's it.  We   are    here    to    help. You.  Legacy Bowes Group is a firm that has been assisting companies grow, change, and be successful.  The future looks bright as we bring even greater success to even more Manitoba businesses.