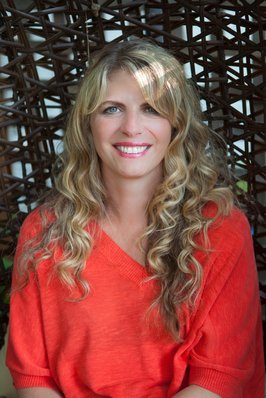 By: Susan Kuz, Being Pukka
How it all started
Being Pukka developed from my passion for helping people to go for their dreams in life. I've always been a fan of personal development and about 8 years ago I began facilitating workshops and coaching people in discovering their life passions. Soon after I discovered the new field of positive psychology and began my formal education in the science of human flourishing. I have a background in marketing research so I loved that the findings are backed by science-based research.
One of my signature strengths is love of learning so I am always reading about the latest studies in human flourishing. I take what I learn from experts in the field and transfer this knowledge to clients so they can begin applying the tools and techniques in their own lives. I do this through speaking, writing, facilitation, coaching and program development.
According to a 2010 Gallup study only 7% of people are flourishing in all 5 areas of wellbeing: career, social, financial, physical and community. That leaves a lot of room for improvement. With the many recent changes in governments around the world, people are looking to strengthen their resiliency, and up their levels of happiness, positivity and optimism.
The power of positivity
Infusing more positive emotion in our day has many benefits. It helps us to broaden our minds, be more creative, and be better problem solvers. We make better decisions, have better negotiation outcomes, and are more able to cope with adversity when we have a positive state of mind.
Happiness is good for business. Studies have shown that increased happiness causes greater career success and not the other way around. Happier CEOs lead organizations with higher ROI, have happier employees who produce more, and have companies that are more profitable. Those who are happier have higher incomes over time, superior job performance and productivity, and they sell more. They are more engaged in their jobs, experience less conflict, are less likely to be absent, experience job burnout or quit.
One quick tip before I go
Whether you see yourself as more optimistic or pessimistic our thinking styles are mostly learned which means they can be changed. For the most part it is better to have an optimistic thinking style but there are times when a pessimistic thinking style is useful. Flexibility is the key. One quick way to cultivate optimism is by writing about your best possible (realistic) self. Here's how: Write down what you expect your life to be in 3 years from now. Imagine that every day has gone as well as it possibly could. You have worked hard and have succeeded at accomplishing all of your life goals and dreams. Now write about what you imagined. Begin your paragraph with "In 3 years I am…" Studies have shown that this exercise boosts optimism and hope.
Connect with Susan and Being Pukka on Facebook: ​https://www.facebook.com/BeingPukka/